A public university with an open outlook and rooted in the scientific, cultural and economic development of its region, the University of Liège (ULiège) is founded on three pillars: teaching, research and civic engagement.
Today, ULiège is able to draw on 200 years of creating and disseminating knowledge to straddle international openness and regional commitment.
Created in 1478, the University of Trèves is a historic yet forward-looking public university, dedicated to shaping the young scientists of tomorrow. Situated in the heart of Europe, it has developed into an important research-oriented higher education establishment with connections across the world.
The Department of Physical Geography studies interactions between landscape, climate, water, soil, rock and human impacts, which continue to have a huge and ever-increasing effect on our planet.
The Gründungsbüro start-up service helps students and academics keen to become entrepreneurs to realise their dreams and boost their chances of success, mainly through information and support services.
Established in 2003, Natagora is a not-for-profit organisation which seeks to protect nature, especially in Wallonia and Brussels. Its main objective is to stop the degradation of biodiversity and restore nature to a healthy state whilst striking a balance with human activities.
The "Art, Nature and Innovation" unit aims to unite people from all walks of life looking to find original answers to the problems of our age and, in particular, to the relentless loss of biodiversity. Within the unit, art and innovation work alongside nature and culture to empower citizens to speak out and take action.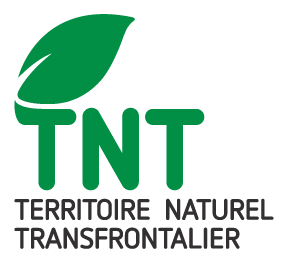 The Territoire Naturel Transfrontalier (TNT) is a not-for-profit organisation representingthe homogeneous geographical boundaries of three valleys (Chiers, Moulaine and Alzette). United by a common industrial past, the valleys' stakeholders (municipalities, citizen associations and companies, etc.) have joined forces to improve their environment through local action.  
Its aim is to link human life with the environment in order to develop a cross-border, participative culture, inspiring local stakeholders to generate economic, social, cultural, local and sustainable value.